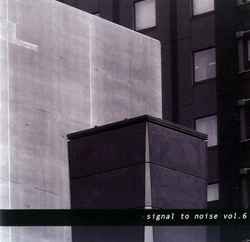 Release Date : 2008-04-01
Label : for4ears
Media Type : CD
Jason Kahn – analog synt, perc
Norbert Möslang – cracked everyday-elec
Tomas Korber – guitar, electronics
Günter Müller – ipod, elec
Hong Chulki – mixer feedback
Ryu Hankil – analog clock, laptop
Choi Joonyong – cd-players
Bae Miryung – laptop
Jin Sangtae – radio. laptop
Sato Yukie – guitar, electronics
The sixth and final installment of the Signal to Noise Series features Jason Kahn, Norbert Möslang, Günter Müller and Tomas Korber collaborating with the forefront of Seoul´s exciting new wave of improvisers.
Live recordings were made over the span of two conerts with Hong Chulki (feedback mixer), Ryu Hankil (analog clock, electronics), Choi Joonyong (cd-players), Bae Miryung (laptop), Jin Sangtae (electronics, radio) and Sato Yukie (guitar).
These recordings reveal Seoul´s vibrant and innovative improvised music scene in all its splendor, pitting lo-tech electronics against concrete sound and noise.
for4ears http://www.for4ears.com
RELAY http://www.themanual.co.kr/relay
review from kathodik.it (italian) / tokafi.com (english) / vitalweekly (english) /